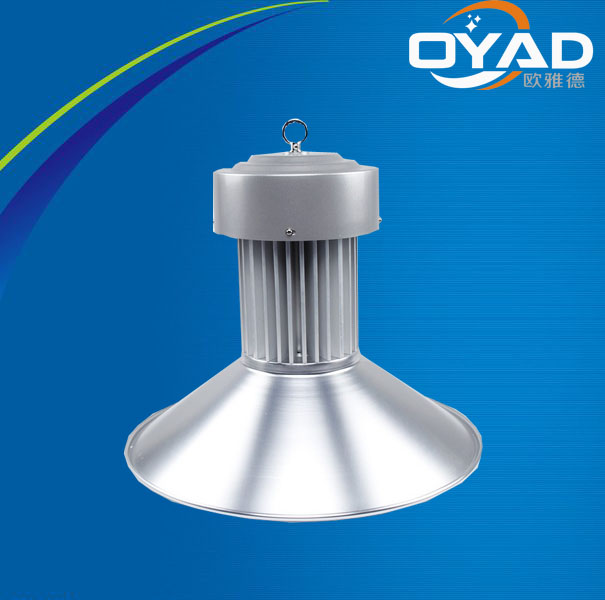 High bay lamp are growing at an alarming rate
In the next few years, the prospect of LED industry lamp market is very big, and it is expected that the market of LED industry lamps will reach more than four times that of LED street lamps in 2018.
Nowadays around the number of emerging industries and high-tech base, development zones and planning area is growing, according to relevant data statistics, in 2016 the domestic new factory warehouse area has reached more than 500 million square meters. This has LED to the rapid growth of the LED industry.
From the perspective of the target market of industrial and high bay lamp, the city of the exhibition center, shopping malls, farmers market, supermarket, gym, toll station and other places, also become the growth of large industrial and high bay lamp market, the product application scope is very broad.
High yield research institute of LED (GGII), is expected in 2017 LED high bay lamp markets around the world, up from $2011 in 2 billion to $12 billion, and street lamp only rose from $2011 in 2 billion to $3 billion, by contrast, industrial and high bay lamp market growth is really amazing.
At the same time, LEDhigh bay lamp is different from other indoor small power lighting products, even the essential difference. First of all, the LED mining lamp is not like indoor lighting is given priority to with retail, the main customer group is engineering business and part of the strength of dealers, demand is not as big as quotient according and household lighting, it is difficult to have a big price fluctuations. According to industry insiders.
And, as a result of industrial lighting product installation and maintenance cost is very high, the high demand for product quality and after-sales service, low quality products at low prices at the same time, it is easy to appear due to the high maintenance cost of product damage and appear, so the price will not be a priority for the customer to choose.
At present, the LED high bay lamp market in the period of rapid development, and industrial and high bay lamp application LED drive power supply, intelligent is the trend of The Times, we are also continuously increasing spending on research and development of it has tried to seize the development trend, leading the development of the industry at a time.
Indeed, nowadays the LED indoor lighting is already present in mass prices hit bottom, and industrial and mining lamp market as the current circumstances of propellant, or will be in the market of stimuli into the next explosive growth.